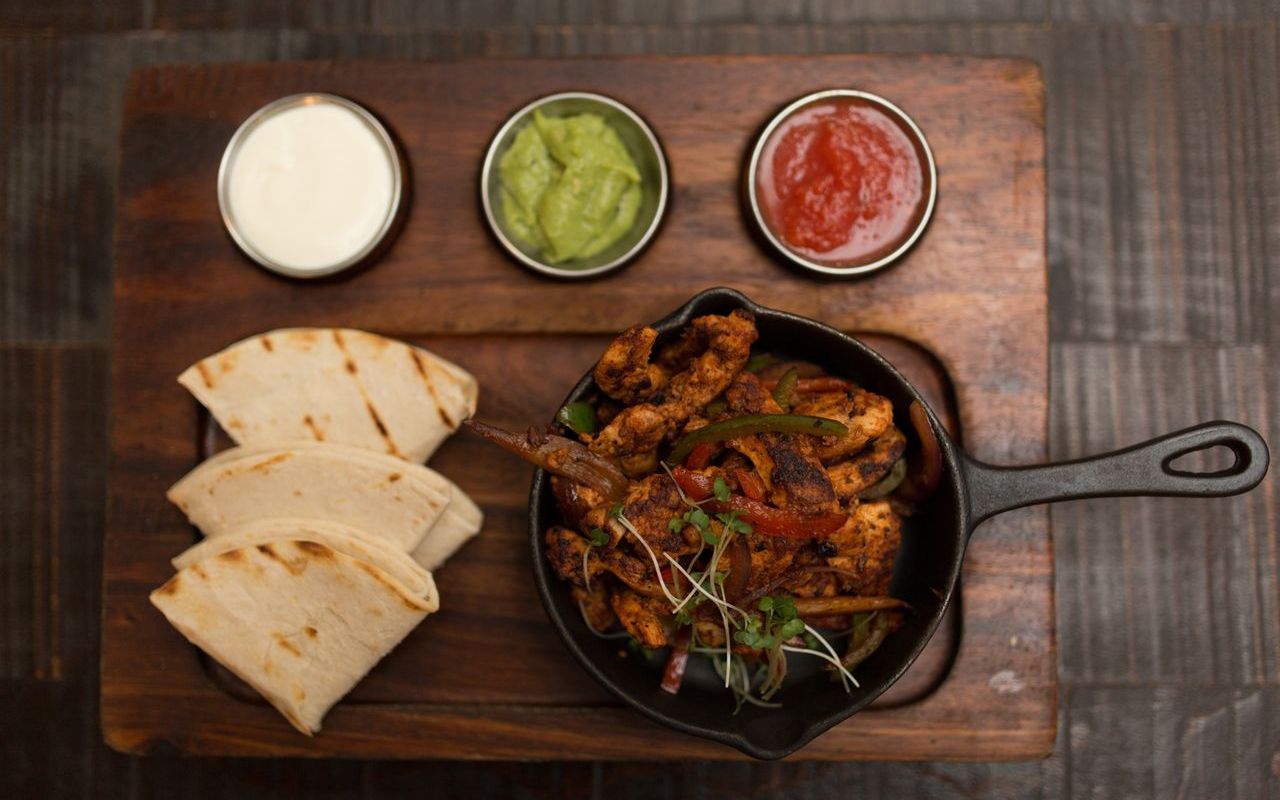 Dining in Derry
Check out our great list of dining options, and experience the best of food and drink Derry has to offer.
Dining
TimberQuay
Timber Quay is just a short walk from the Station B&B and offers riverside dining with a terrace and a welcoming wine bar. Its globally-inspired menu makes great use of local products and has a contemporary Finnish twist. Week night specials are offered.
Dining
The Gate Bistro and Cocktail Bar
The Gate Bistro offers modern bistro eating right in the centre of the city. Its varied menu incudes everything from light snacks to three course indulgence, with something for every palate. This lively bistro is also renowned for making some of the best cocktails in Derry.
Dining
Saffron Indian
Saffron India offers Indian fine dining and is a firm favourite at Station B&B. It's just a pleasant 5 minute walk from us and serves some of the most delicious Indian food available in the county if not the country.
Dining
Browns in Town
Restaurant
Champagne Lounge
Browns in Town is an upmarket local chain that has celebrity chef Ian Orr at the helm. This is a smart yet understated fine-dining restaurant that serves thoughfully sourced modern Irish cuisine in a relaxed city centre venue.
Dining
The Exchange
The Exchange is a very popular and stylish riverside wine bar and eatery that serves an eclectic range of dishes including steak, chicken and fish options. We highly recommended this buzzing place but please note that booking is essential at the weekend.
Dining
Spaghetti Junction
Spaghetti Junction provides a little taste of Italy just a short walk from the Station B&B. The food is excellent with all the classics featuring on the menu, service is top class, and the gelato is sensational.
Dining
QuayWest
Restaurant
Wine Bar
Dessert
A vibrant busy gastro pub under 5 minutes walk from the Station B&B (and all downhill!) Mon-Thur they offer up to 40% off, making it well worth the trip.
Dining
Nandos
Restaurant
Peri Peri Chicken
World famous Peri Peri Chicken located in the heart of the city. Home of the flame grilled spatchcock chicken with a fiery seasoning.
---
Book direct for our guaranteed best rates
Book directly with us to ensure that you get our lowest available room rates and to take advantage of the promotions only available on our website.
Check Availability