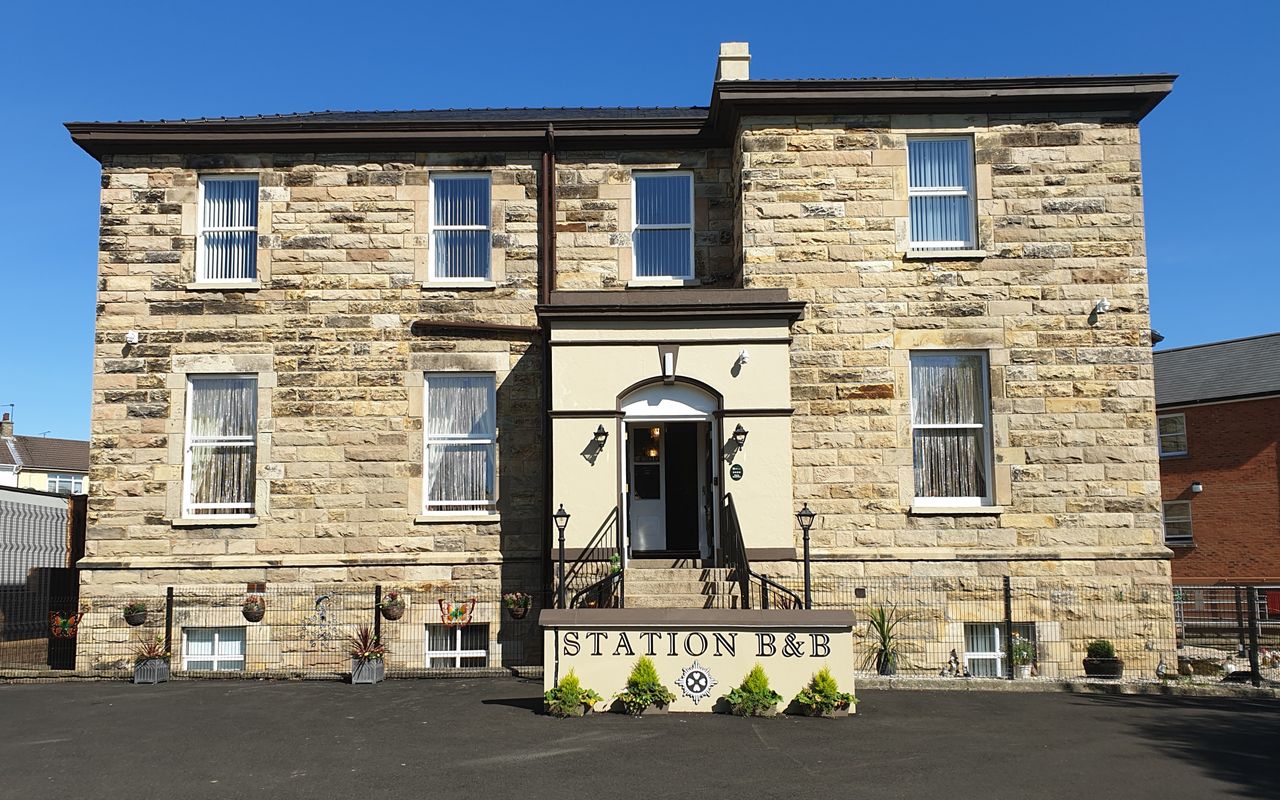 About Station B&B
Everything that you need to know about Station B&B and the team behind your stay
About Us
Station B&B at a glance
Paperless
check-in
Hassle-free check in and check out
Breakfast
included
Home cooked Irish or continental breakfast
Private
parking
Secure and off-street parking on premises
Historic
1897
Remodelled Grade 1 listed Victorian building
---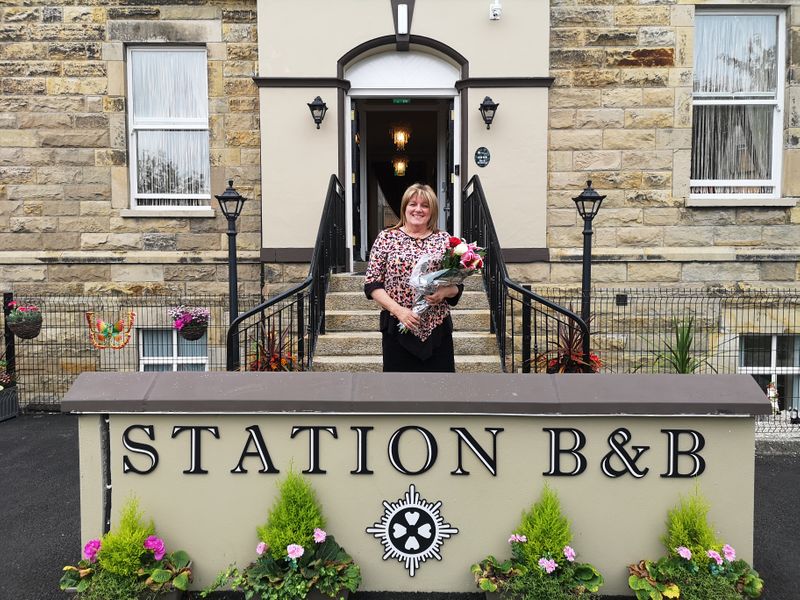 Greetings
A friendly local welcome
You'll be welcomed to Station B&B by Derry born-and-bred Ursula Walsh and family, or a member of the hand-picked Station team who share Ursula's high standards and friendly manner. Before she opened her first B&B in 2017 Ursula had run self-catering accommodation in Derry for over 15 years, but wanted to make better use of her knowledge, experience and hosting skills. Ursula's warm demeanour and professionalism are shared by her staff and guide every aspect of your stay with us. Station B&B is just a pleasant five minute walk from Derry's historic walls and is near the beautiful Brooke Park, and provides a peaceful and luxurious place to retreat to after a busy day enjoying all that Derry has to offer.
---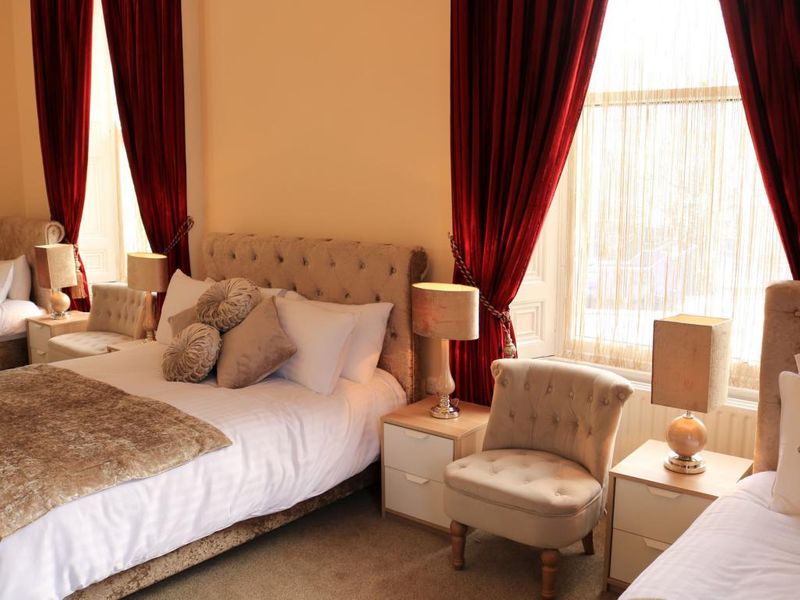 We have a gorgeous selection of rooms available with single, double, triple, and family occupancy options available. Each of our bedrooms has been designed to make the most of the building's gorgeous grade-1 listed Victorian features, whilst bringing you the very best in modern comforts. All of our rooms are en suite with excellent power showers, dedicated WiFi connections, double glazing and thermal and acoustic insulated walls and floors for optimum comfort and privacy. A large flat screen HDTV with over 100 TV and radio channels, and drinks station with complimentary tea, coffee, and bottled water is offered in all of our rooms.
---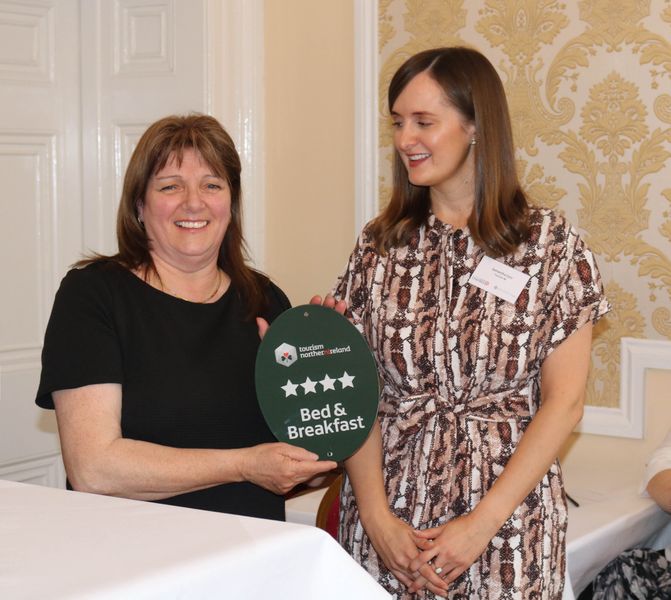 At your service
Meet your host
The Station B&B team is led by Ursula Walsh, the official hidden gem of Derry hospitality and an original Derry girl. Ursula has years of experience in the hospitality industry, and is passionate about Derry's dramatic history and the city that she's lived in all her life. Her aim is to provide a home-from-home for her guests, including some great stories about her famous guests and a love of ironing - so don't be afraid to ask her for either! Lena Bryson takes after her Mammy Ursula, and extends a warm Derry welcome to all of our guests. Lena is our social butterfly, flitting from guest to guest (nothing is ever too much trouble) and managing our social media accounts, always with a smile on her face. Keith Baldrick is our operations manager and if he wasn't so good at his job we'd be encouraging him to be the best tour guide in Derry – what Keith doesn't know about Derry's history isn't worth knowing and our guests get Keith's encyclopaedic knowledge as part of the service. Kevin Walsh is Station B&B's official Gadget Man, and is the technological mastermind behind everything techie from our paperless check in, to our superfast WiFi network that's ten times faster than standard 5 star hotel speeds.
---
Book direct for our guaranteed best rates
Book directly with us to ensure that you get our lowest available room rates and to take advantage of the promotions only available on our website.
Check Availability
---